Mastodon – Remission (2002)
Guitars, Vocals: Brent Hinds
Bass, Vocals: Troy Sanders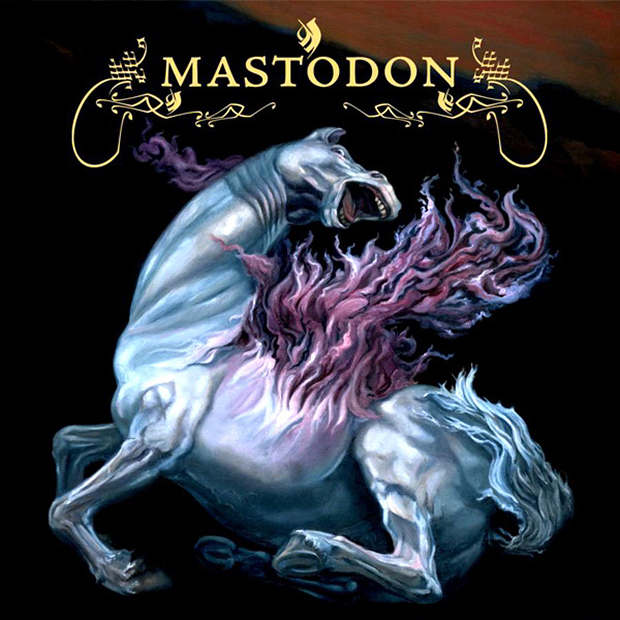 Remission Cover
Opening with a fast-paced, rough and aggressive 2-Minute-Track, ("Crusher-Destroyer") this album was a starting point for 2 major things:
Firstly, the record "Remission" was the beginning of Mastodon's astonishing career, which probably hasn't even reached its peak as of yet. Considering Mastodon's creative output, which consists of a wild mixture of sludge, metal and prog rock, Mastodon's position in the music industry becomes even more surprising.
Secondly, this record introduced me to the more progressive spectrum

of music. Before that, I was basically listening to more or less straight-forward hardcore/punk/metal. Ultimately, "Remission" managed to open my mind for Prog-bands, such as: Opeth, Tool or Baroness.
With "March of the Fire Ants", the band already manages to surprise with only the second song. It features all trademarks of a great Mastodon song: Earth crushing sludgy-riffs, combined with extraordinary drumming (Brann's drumming on this record is breathtaking), the nasal voice of Brent Hinds and outstanding melodies and harmonies heavily influenced by Rush and King Crimson serving as wonderful hooks.
Those ingredients keep the sometimes pretty lenghty songs interesting. ("Ole Nessie", "Trainwreck", "Trilobite"). If you as a listener are willing, those songs can take you on a spiritual journey, away from your day-to-day life.
But the band also shows their more aggressive side on this record. Note: The band has stated, that they took their riffs and made them faster on purpose to sound more aggressive. This doesn't take away the quality from the songs though. Songs like "Workhorse" or "Burning Man" showcase Mastodon's ability to write great hooks within fast-paced rock/metal songs.
By combining both longer and shorter songs, "Remission" probably is a lot more accessible than Masotodon's latest output "Crack the Skye". CtS features only 7 songs, but takes 50 minutes, with one song lasting almost 14 minutes.
"Remission" could also serve as your introduction to Prog – you only need to be open-minded. But you probably won't regret it.